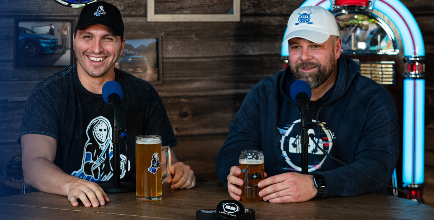 La Poche Bleue is a Quebec-centric sports and entertainment group. LPB owns & operates a portfolio of 8+ podcasts that cover the Montreal Canadiens, NHL developments, MLB storylines, Quebec lifestyle, and more.
LPB has cultivated true fan affinity and resonance amongst passionate sports fans across Quebec.
Founded in 2020 by former Montreal Canadiens, Maxim Lapierre and Guillaume Latendresse, LPB seeks to amplify Quebec culture and fuel sports fandom province-wide. As a partner with local businesses, LPB curates a diverse lineup of consumer products, such as beer, spirits, and grocery items, that celebrate local culture and interests.

Premier sponsors & distribution partners

Authentic on-air talent & consumer products
make your play.
your audience is waiting