Toronto, Canada (August 16, 2021) – Playmaker Capital Inc. (TSX-V: PMKR) ("Playmaker" or the "Company"), the Toronto-based digital sports media company, today reports its financial results for the second quarter ended June 30, 2021.
"We are very excited to share our second quarter results. Our teams are hitting on all cylinders. The organic growth of our Futbol Sites business has been exceptional and in July we added Yardbarker, a company that has experienced very strong year-over-year growth to date. Our pipeline remains robust and we have a strong balance sheet with currently over $13.0 million of cash and zero debt. We remain focused on profitable growth, both organic and through acquisition" said Jordan Gnat, Founder and CEO of Playmaker.
FINANCIAL HIGHLIGHTS (Figures in USD)
Revenue – Revenue was $3.0 million in Q2 2021, compared to $nil in Q2 2020.
Operating Income – Operating income was $0.4 million in Q2 2021, compared to operating loss of $0.1 million in Q2 2020.
Pro Forma Revenue – Pro forma revenue was $4.2 million in Q2 2021, an increase of 244% from $1.2 million in Q2 2020. For the six months ended June 30, 2021, pro forma revenue increased by 152% to $7.6 million from $3.0 million in the same period of 2020.
Pro Forma Adjusted EBITDA – Pro formaadjusted EBITDA was $1.6 million in Q2 2021, an increase from $8,410 in Q2 2020. For the six months ended June 30, 2021, pro forma adjusted EBITDA increased to $2.8 million from $0.3 million in the same period of 2020.
Trailing 12-Month Metrics – For the 12 months ended June 30, 2021, pro forma revenue was $14.4 million and pro forma adjusted EBITDA was $6.0 million.
Cash and Cash Equivalents – Cash and cash equivalents of$23.5 million at June 30, 2021 compared to $6.6 million at December 31, 2020.
OPERATIONAL HIGHLIGHTS
On April 1, 2021, the Company acquired Futbol Sites, a top digital sports media group in the U.S. and Latin America with a portfolio of more than 10 premium sites.
On July 26, 2021, the Company acquired Yardbarker, a premier U.S. sports and entertainment media company, and the Morning Bark, Yardbarker's daily email newsletter. As partial consideration in connection with this transaction, the sellers are eligible to receive an aggregate total of $4.0 million, based on Yardbarker's performance toward an EBITDA target of $2.5 million in each of the two years following closing, as announced in a news release dated July 27, 2021.
On a pro forma basis, Playmaker achieved record engagement metrics in the quarter across the Futbol Sites and Yardbarker owned and operated properties. Playmaker reaches more than 70 million unique users and in Q2 2021, the user base generated more than 454 million sessions, representing a 65% increase over Q2 2020. Playmaker also reaches more than 360,000 users daily via the Morning Bark.
During Q2 2021, the Company completed an equity raise for gross proceeds of CAD $24.0 million and completed a reverse takeover of a capital pool company on the TSX Venture Exchange. The Company's shares began trading on the TSX Venture Exchange on June 3, 2021.
On June 11, 2021, Playmaker acquired Fanáticos Por Futebol, one of Brazil's leading and most engaging soccer news communities.

CONFERENCE CALL INFORMATION
The Company will host a management conference call to discuss its second quarter 2021 financial results on August 16, 2021 at 8 a.m. (Eastern Time). Hosting the call will beJordan Gnat, Chief Executive Officer, Jake Cassaday, Chief Operating Officer and Mike Cooke, Chief Financial Officer.
To participate in the Conference Call, please dial the following number approximately five minutes prior to the commencement of the call:
Dial-In Number: 1-647-558-0588
Meeting ID: 929 9759 6106
A replay of the Conference Call will be available between August 16, 2021 and August 31, 2021 and can be accessed at playmaker.fans/investors.
A Q3 2021 Company Overview presentation can also be accessed at playmaker.fans/investors.
To sign up for Playmaker Investor Alerts, follow this link: PMKR Investor Alerts

####
TSX VENTURE EXCHANGE DISCLAIMER
Neither TSX Venture Exchange nor its Regulation Services Provider (as that term is defined in policies of the TSX Venture Exchange) accepts responsibility for the adequacy or accuracy of this release.
NON-IFRS MEASURES
Some of the information presented in this press release includes non-IFRS financial measures, including, "EBITDA", "Adjusted EBITDA", and metrics that are presented on a pro forma basis. These measures are not recognized measures under IFRS and do not have standardized meanings prescribed by IFRS and are therefore unlikely to be comparable to similar measures presented by other companies. Rather, these measures are provided as additional information to complement IFRS measures by providing further understanding of the Company's results of operations from management's perspective. Accordingly, these measures should not be considered in isolation nor as a substitute for analysis of the Company's financial information reported under IFRS. "Adjusted EBITDA" is defined as earnings before interest, taxes, depreciation and amortization of our Digital Media operating segment, excluding the head office costs incurred by our Corporate segment.
FORWARD LOOKING STATEMENTS
This press release may contain forward-looking information within the meaning of applicable securities legislation, which reflects Playmaker's current expectations regarding future events. The words "will", "expects", "anticipates", "believes", "plans", "intends" and similar expressions are often intended to identify forward-looking information, although not all forward-looking information contains these identifying words. Specific forward-looking information contained in this press release includes, but is not limited to, statements relating to the achievement of earn-out targets in connection with the Yardbarker transaction, and other statements that are not historical facts. Forward-looking information is based on a number of assumptions and is subject to a number of risks and uncertainties, many of which are beyond Playmaker's control, which could cause actual results and events to differ materially from those that are disclosed in or implied by such forward-looking information. Such risks and uncertainties include, but are not limited to: changes in general economic, business and political conditions. Playmaker undertakes no obligation to update such forward-looking information, whether as a result of new information, future events or otherwise, except as expressly required by applicable law.

ABOUT PLAYMAKER
Playmaker (TSX-V: PMKR) is a digital sports media company that lives at the intersection of sports, gambling, media and technology. Playmaker is building a collection of premier sports media brands, curated to deliver highly engaged audiences of sports fans to sports betting companies, leagues, teams and advertisers.
Playmaker reports in U.S. dollars, except where noted otherwise, and in accordance with International Financial Reporting Standards ("IFRS").
For more information, visit: playmaker.fans or contact Playmaker Chief Executive Officer Jordan Gnat via email jgnat@playmaker.fans.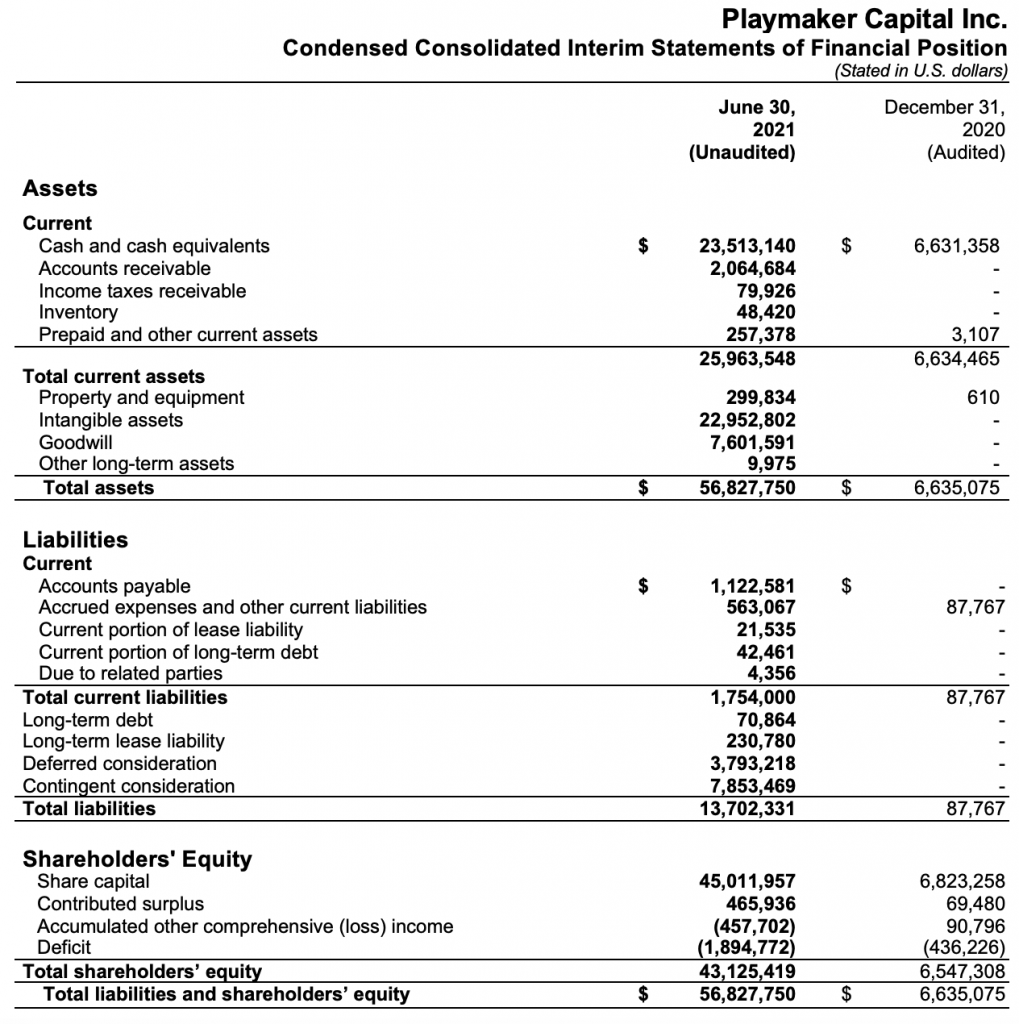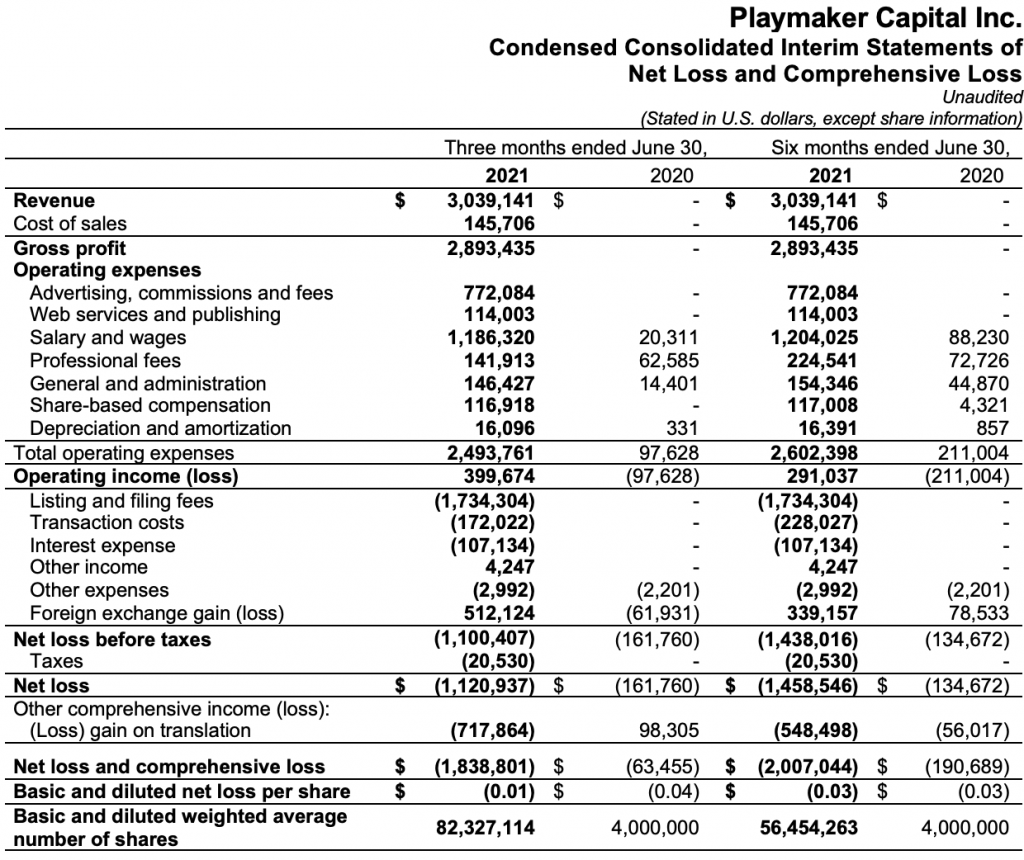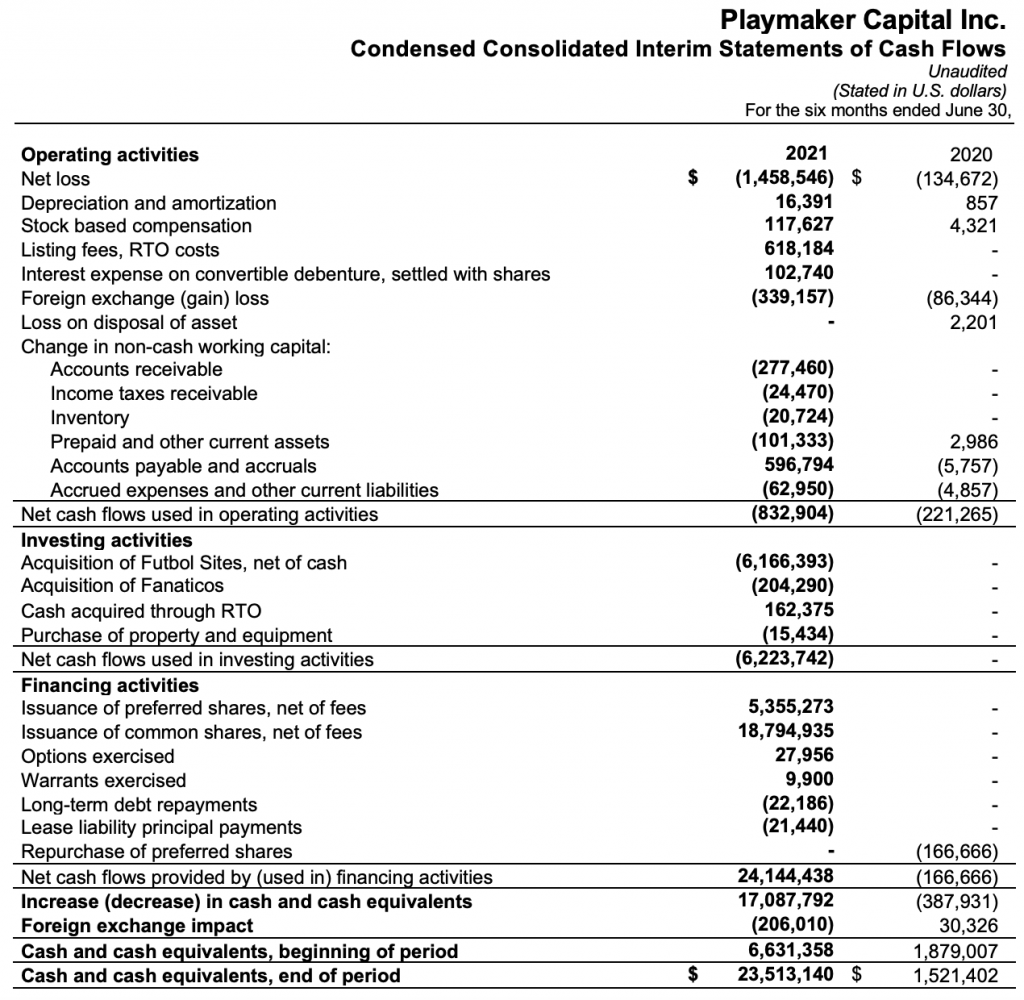 MEDIA CONTACTS
Tom Webb – E: tom@redknotcomms.com | T: (+1) 512 952 9369
Romilly Evans – E: rom@redknotcomms.com | T: (+44) 7766 752 274